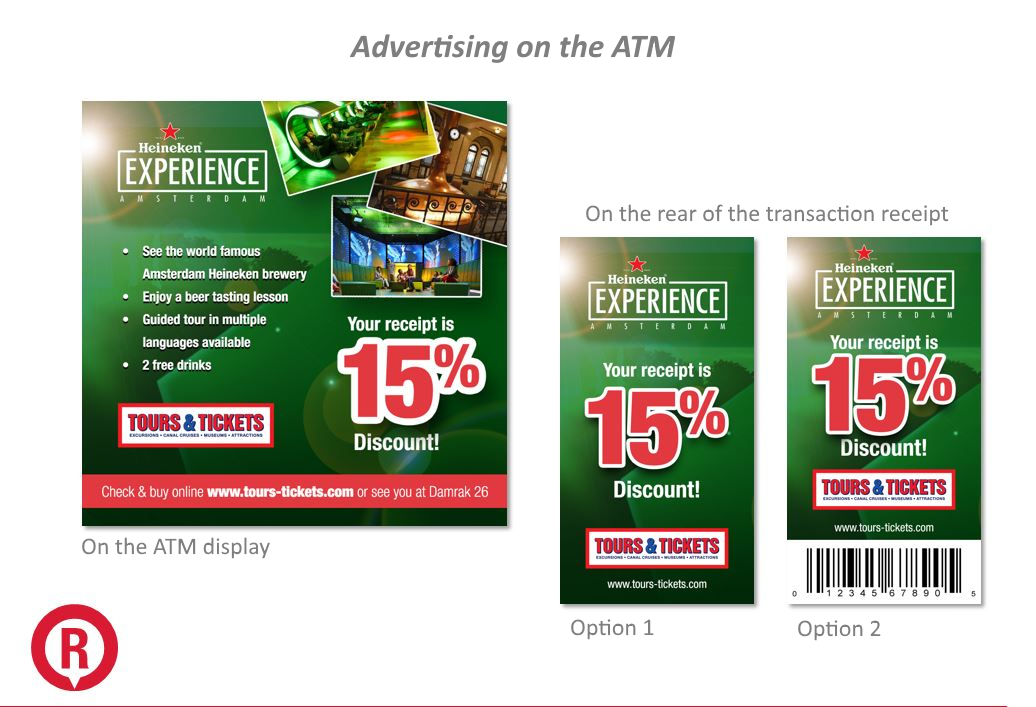 Do
you
also
want
your
company
logo
or
brochure
offers
in
the
opening
screen?
The possibilities for ATM advertising are endless.
In addition to being a functional ATM, the machine can also be used as a fully-fledged marketing tool.
We optimally use our ATMs as marketing tools. We use the rear of our debit card transaction receipts to promote our partners and give away discount codes.
The advertising possibilities are:
- offers on the welcome display
- discount codes on the back of the debit card transaction receipts
- an additional advertising functionality of the ATM when it is not in use
- advertisements on all of our ATMs, domestically and abroad
- the ATM can be adjusted to your style and equipped with your logo
Do you also want your company logo or brochure offers in the opening screen? Or do you want to use the ATM for more extensive marketing purposes? Our consultants are happy to inform you of the possibilities and costs.

We are your partner in achieving your advertising needs via the ATM. We are happy to help you implement this into your daily business.